The phoned me at 6pm and said the xray showed fluid and they drained 5ml but it was pure blood....he asked did i want to continue but I said no and asked him to put her to sleep.
Hung up the phone and burst into tears
told the kids abbie is gutted xander I think is too young to understand said we need to go to the pet shop and get another one lol
So picking our little tinks up tomorrow and we are burying her in the back garden.
Abbie has a show box she wants to put tinks name on it bless her
the only thing it's my grans birthday tomorrow and shes coming over before abbie comes back from school so we can take her out for dinner and i feel bad i need to bury her with my gran being there but she loved tinkerbell as well so i'm sure she won't mind x
need to find a shovel tho x
RIP Tinkerbell,

Its hard when animals die.

Natsuko

Moderator








Number of posts

: 14595


Age

: 38


Location

: Leeds W.yorkshire


Job/hobbies

: Clerical Officer in NHS, hobbies well anything with my kids


JOBS

:


Personal

:







[url=http://lafemmebonita.com][/url
[url=http://lafemmebonita.com][img]http://lafemmebonita.com/blinkies//Animals%20and%20Pets/woadog.gif[/img


Registration date :

2008-05-25



think its sunk with with xand he's gone all quiet but sometime i hear him muttering that he can't believe he'll never see her again x
bless him, Morgan always talks about sweetpea still. I'm sure the kids will be ok

Natsuko

Moderator








Number of posts

: 14595


Age

: 38


Location

: Leeds W.yorkshire


Job/hobbies

: Clerical Officer in NHS, hobbies well anything with my kids


JOBS

:


Personal

:







[url=http://lafemmebonita.com][/url
[url=http://lafemmebonita.com][img]http://lafemmebonita.com/blinkies//Animals%20and%20Pets/woadog.gif[/img


Registration date :

2008-05-25



RIP Tinkerbell, so sad when a pet dies xx
aww bless thinking of them x
_________________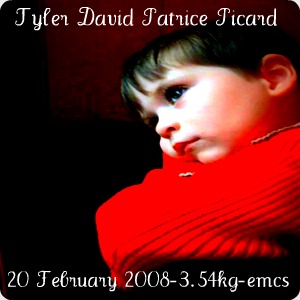 ---
Permissions in this forum:
You
cannot
reply to topics in this forum