In Tesco atm they have got BOGOF on tins of Roses, Quality Street, Celebrations, Terry's Chocolate Orange Segments and Heroes so instead of being a tenner each they work out at 5 quid a tin, so picked 2 up to be put away for xmas
i seen that its a good deal if you have the will power not to eat until christmas i dont tho lol i cant even buy selection boxes until the week before or i eat them lol xx
_________________
Mummy To Ollie and Beau bump

Laura

Gold Member








Number of posts

: 1308


Age

: 35


Location

: Glasgow...its good to be home!


Job/hobbies

: Baby Grower


Humor

: sarcasim...lowest form of wit...highest form of intellect!


Registration date :

2008-05-25



im not buying them this year cause a) i dont like half the chocolates in them tins anyways b) i sit and eat them even though i dont like them and regret it after and c) i cant chew toffee as my teeth are such a state.

So noone else can either lol.
_________________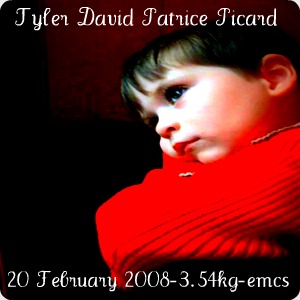 asda have got them in for £5 a tin so works out the same as if you brought them from tesco, so if you can't get them from tesco get them from asda, should imagine morrisons will have them in aswell now
I remember Asda's lowest price was £4.79!!

jue

Diamond Member








Number of posts

: 7452


Age

: 43


Location

: Nottingham


Job/hobbies

: My children, My Fella,Pc's, Reading, chocolate


Humor

: dry, witty, chatterbox & Nutty


Personal

:








EBAY ID

: pinkparrot1977


Registration date :

2008-07-30



That is a good deal, but there is no way I could leave them alone until Christmas, they would be calling me to eat them from the cupboard
---
Permissions in this forum:
You
cannot
reply to topics in this forum